Helicopter Charter Antalya
Enjoy the marvelous views of Antalya, VIP style !
FLYING EXCURSION
We charter this Agusta - Westland W109 SP helicopter with up to 5 passengers during 1 hour (optionally we can increase flight duration and customize your ideal trip to visit the places of your choice). This experience is an amazing holiday activity, but also makes a great gift for any special occasion.
The Agusta 109 SP, twin engined , comfortable vip designed helicopter offering an exceptional visibility, so being ideal for panoramic tours in Antalya.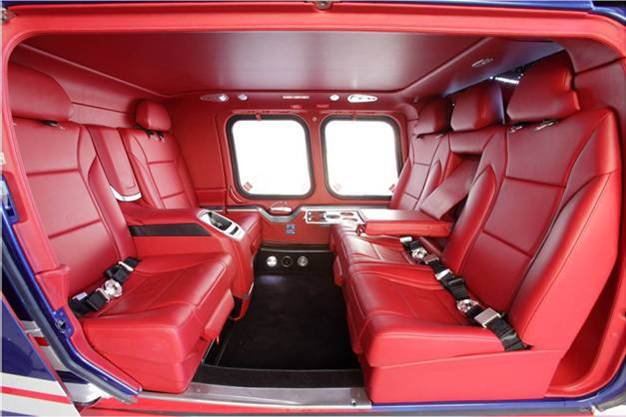 As additional option (not included), we can combine this helicopter flight experience with any services like :
VIP transfers to/from the heliport
Champagne at the heliport
Special landing stops
Special pick-up/drop-off places
Etc
Helicopter specs :
Empty Weight 1108Kg,
Max Weight 2250 Kg,
Max Speed 220 Km/h,
Service Ceiling 4250 M,
Capacity Pilot and 5 Passengers,
Engine 2 turbine Westland .
Pictures samples :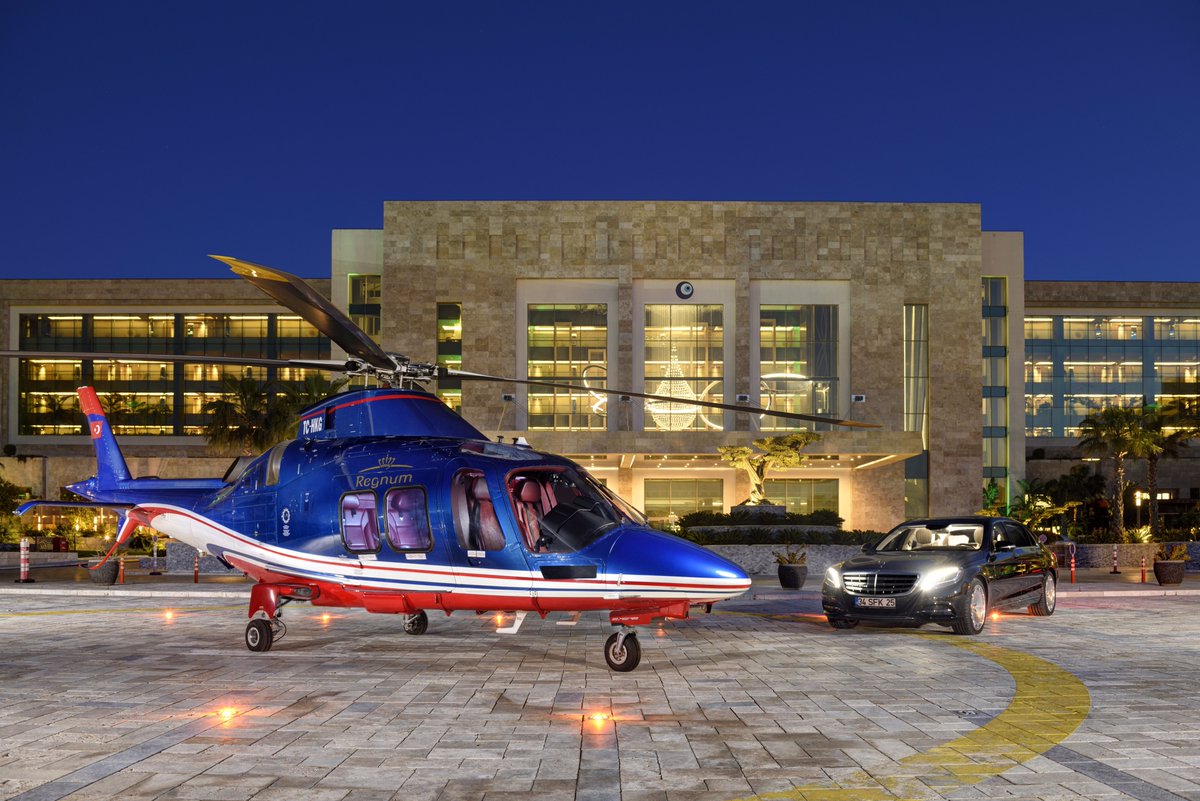 Who's it for?:
This exclusive helicopter excursion is a very original experience gift to be offered (or enjoyed) at any occasion. They make unforgettable souvenirs and mix adrenaline and fun.
Itinerary:
Welcome briefing
Presentation of the aircraft
Flight
Additional Information
Number of participants:
Up to 5
Duration:
(upgrades on request)
Availability:
All year round, subject to availability.
Languages Spoken:
English
Location
Antalya, Belek, Bodrum
2017 Agusta W109 SP Helicopter Price List
TOURS

DURATION

PRICE

REGNUM-BELEK-REGNUM

15 min.

700 €

ROLLER COASTER TOUR

15 min.

700 €

BELEK-LARA-BELEK

20 min.

900 €

BELEK-ASPENDOS-BELEK

20 min.

900 €

BELEK-SİDE-BELEK

30 min.

1.250 €

BELEK-SİDE-ASPENDOS-BELEK

35 min.

1.425 €

BELEK- ANTALYA-BELEK

40 min.

1.600 €

BELEK-SİDE-MANAV-ASPENDOS-BELEK

40 min.

1.600 €

BELEK-ASPENDOS-KÖPRÜLÜ KANYN-BELEK

50 min.

1.950 €

BELEK-KEMER-ANTALYA-BELEK

50 min.

1.950 €

BELEK-SİDE-ALANYA-BELEK

60 min.

2.300 €

BELEK-KEKOVA-BELEK

80 min.

3,000 €

TRANSFERS

ANTALYA Airport-REGNUM TRANSFER

10 min.

1.250 €

ANTALYA AIRPORT - BELEK TRANSFER

15 min.

1.600 €

BELEK - GAZİPAŞA

40 min.

3.150 €

BELEK - LIKYA GOLF

12 min.

950 €

BELEK - BELDİBİ/GÖYNÜK/KEMER

20 min.

1.600 €

BELEK - KİRİŞ/ÇAMYUVA/TEKİROVA

25 min.

1.950 €

BELEK - ALANYA

30 min.

2.300 €

BELEK - FİNİKE

30 min.

2.300 €

BELEK - DEMRE

40 min.

3.000 €

BELEK - PAMUKKALE

65 min.

4.750 €

BELEK - KAŞ

50 min.

3.700 €

BELEK - KALKAN

60 min.

4.400 €

BELEK - FETHİYE/GÖCEK/DALAMAN

65 min.

4.750 €

BELEK - MARMARİS

70 min.

5.100 €

BELEK - MARMARİS D-MARİS

75 min.

5.450 €

BELEK - BODRUM

1 hr. 40 min.

7.200 €

BELEK - AFYON TERMAL

75 min.

5.450 €

BELEK - AFRODIAS

80 min.

5.800 €

BELEK - EFES

1 hr.45 min.

7.550 €

BELEK - İZMİR

1 hr. 45 min.

7.550 €

BELEK - ÇEŞME

2 hr. 05 min.

8.950 €

BELEK - CAPADOCCIA

1 hr. 50 min.

7.900 €

BELEK - ADANA

1 hr. 45 min.

7.550 €

BELEK - İSTANBUL

2 hr. 15 min.

9.700 €

BELEK - KIBRIS

1 hr. 30 min.

8.000 €

| | |
| --- | --- |
| HOURLY FLIGHT 2.300€ VAT INCLUDED | |

****AIRPORT CIP LOUNGE SERVICES ARE NOT INCLUDED TO PRICE.

*** PARKING FEES ARE NOT INCLUDED TO PRICE

** PRIVATE AIRPORT LANDING COSTS ARE NOT INCLUDED TO PRICE

* ALL DEPARTURES FROM BELEK, OTHER DEPARTURE LOCATIONS WİLL BE CALCULATE
Etiketler : Helicopter Charter Antalya