Kemer - Phaselis Tour
We welcoming you Antalya Çelebi Marina or Kemer Marina. Your own private chef, waitress and captain at your service during trip!
Available Yachts For This Program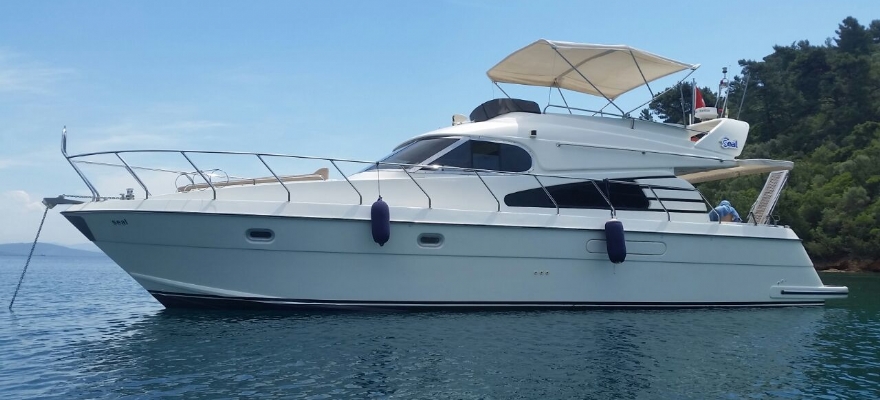 M/Y SEAL 52 FT
150 EURO PER HOUR
Tour Itinerary
Antalya Çelebi Marina - Kemer Moonlight Bay - Phaselis - Paradise Bay - Sican Island - Çelebi Marina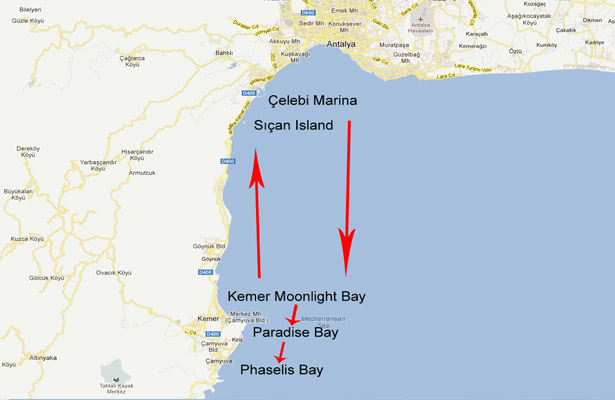 Tour Length: 09.00-18.00 (9 Hours)
Tour Program:
09:00 Yacht is ready for cruise in Çelebi Marina.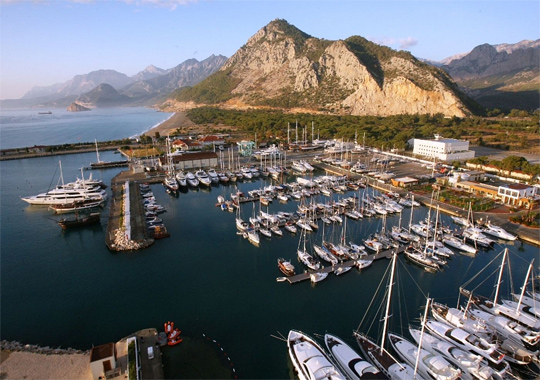 10:15 After leaving from Antalya Çelebi Marina first stop is Kemer Moonlight Bay. Here you "welcome cocktail" are served. This stop swimming break. At the same time you can do jet skiing, snorkelling, water skiing and fishing.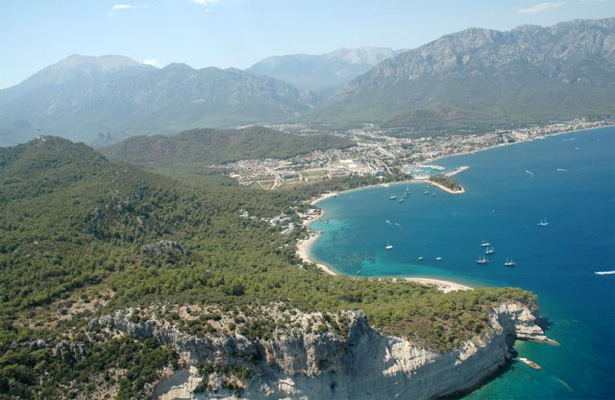 11:45 Then, cruising after that stop to Phaselis Ancient Bay. Here is lunch break. You can do swimming, jet skiing, snorkelling water skiing and fishing. In addition that If you would like you can do a trip to Phaselis Ancient city.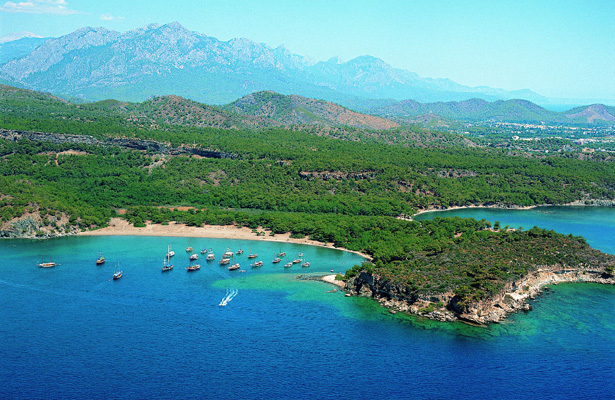 Our guests can do a trip Phaselis Ancient city in this stop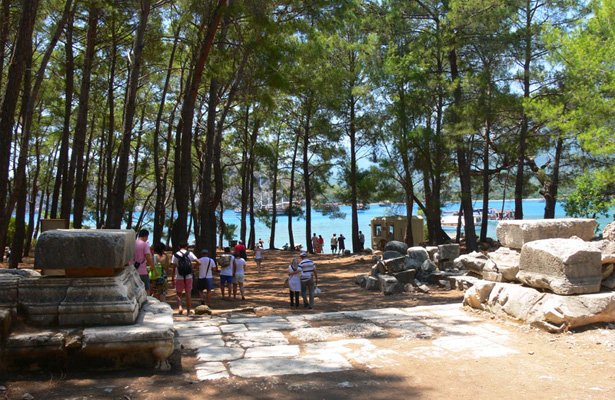 13:00 A sumptuous buffet lunch is served on board.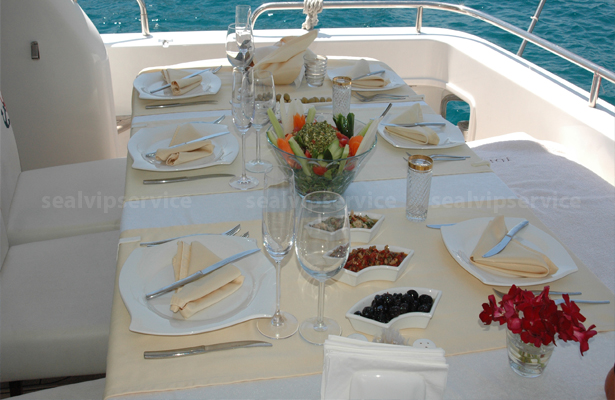 14:15 Cruise to Paradise Bay for a refreshing swim and snorkel amidst colorful marine life. Or simply relax in the well-appointed saloon or worship the sun on the spacious deck.You can also swim in the caves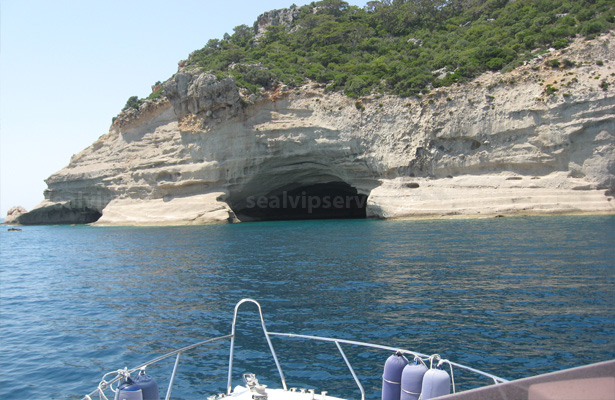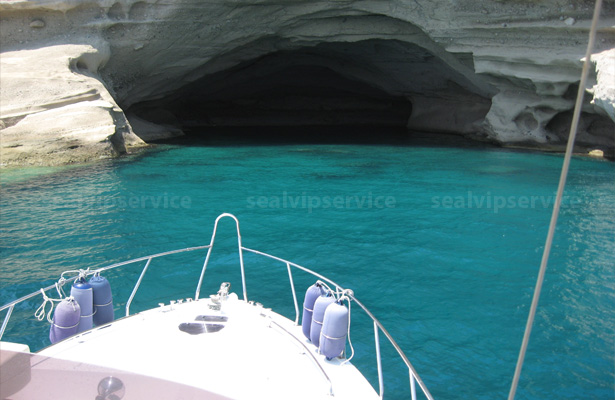 16.30 Arrive to Sıcan Island and the last swimming stop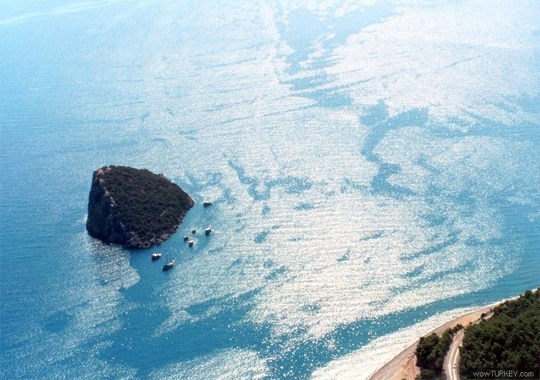 17.30 Arrive to Antalya Çelebi Marina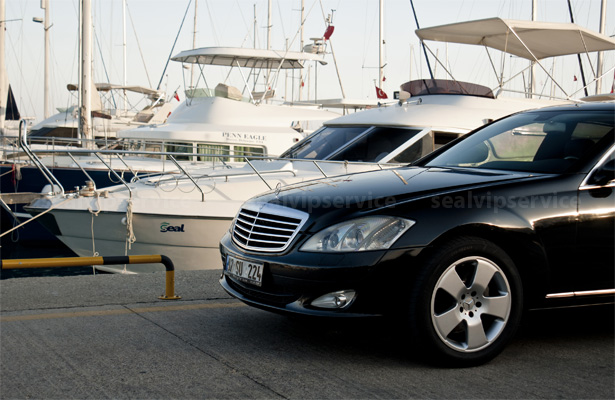 18:00 Return back to your hotel or villa
Service
Breakfast Menu(on request): Cheese Plate, Traditional Turkish Jams, Olives, Eggs, Sausages,
30 EURO PER PERSON
Lunch Menu: Fresh Bream Fish or Perch Fish, Meatballs,Chicken Grill, Shrimps , Calamare Grill , Mediterrenean Salad, Avocado Salad , Delicious Snacks (Russian Salad, Italian Salad, Haydari, Aubergine Salad,Ezme),Seasonal fresh fruits, Dessert
50 EURO PER PERSON
Pure Vegeterian Menu(optional): Olive Oiled Plate ( artichokes - brocoli purslane - stuffed peppers) Green Salad, Vegetable Pie, Fresh Fruit Plate Note: There is no: eggs and meat products in this menu ingredients
30 EURO PER PERSON
Drink Menu:
Soft Drinks Served On Board; Cola,Fanta,Sprite,Ice Tea,Water,Mineral Water,Tea,Coffee (fREE)
Alcoholed Drinks Served On Board: Efes Beer, Vodka, Red Wine, White Wine , Yeni Rakı, J&B (EXTRA)
EXTRA Tour Activities
Vip Transfer Service(on request):
Our company offers luxury transfers to and from airports and Hotels to Antalya Antalya Çelebi Marina with Mercedes S Class, E Class and Mercedes Viano
Diving (optional)
In this program our guests can dive if they would like to experience coach guided (explore or professional diving) in tour program within the 45 minute.
Jet Ski (optional)
In this program our guests can do Jet skiing at around Sıçan Island.
Vip Menu (optional) : Swollen Grida or Swollen Sword Fish,Fish cooked on salt, Sea Snacks:Somon,Lacerda,Çiroz,Perch Marin,Shrimps,Aubergine, Stuffed vine leaves,Cheese Plate,Vegetable Plate,Octopus Salad,Jumbo Shrimp and Calamare Grilled,Desserts, Ice Cream, Baklava, Seasonal Fresh Fruits
INCLUDED TO PRICE:Yacht, Captain and Crew, Fuel in tour itinerary,
Etiketler : Antalya Boat Tours , Antalya Yacht Tours , Antalya Day Cruises , Half Day Cruises in Antalya , Private yacht charter antalya , private boat cruise antalya , antalya , belek , kemer ,